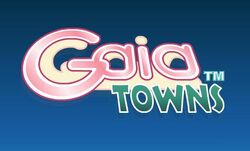 Towns is a part of Gaia that preexisted zOMG. It is accessible through zOMG but is a separate and unrelated place meant for social gatherings. Towns is associated with Gaia Homes.
Connecting Areas
Edit The Village Greens at ( - )
[[]] at ( - )
Involved in Quests/Missions
Edit
Quest
Type
Starter
Location
[[]]
[[]]
[[]]
Mission
Country
Starter
Location
[[]]
[[]]
[[]]
[[]]
NPCs Found Here

Edit

Gaia Towns contains no monsters. For a time, Alarmskeeters could be found but they could not be fought.