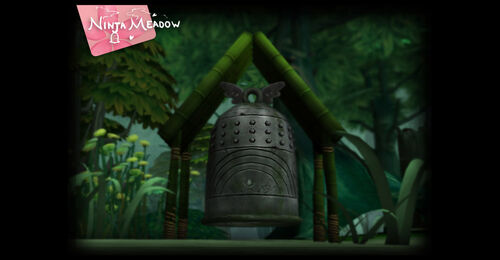 You must have (or have completed) the quest Find Uncle Kin in order to enter this area. To do so, you must ring the iron bell in the northwest area of the Zen Gardens. This garden is suppose to be a secret for those whom are not part of the ninja clan. Katsumi, and the player are the only outsiders who know about it.

Uncle Kin and other ninjas dwell in the trees while non-ninjas stay firmly on the ground. When you first meet Uncle Kin he tests you for loyalty to his niece. Which is a testament to the integrity ninjas are should have.
Connecting Areas
Edit
Zen Gardens at ( - )
Involved in Quests/Missions
Edit
NPCs Found Here

Edit

The Ninja Meadow contains no monsters.