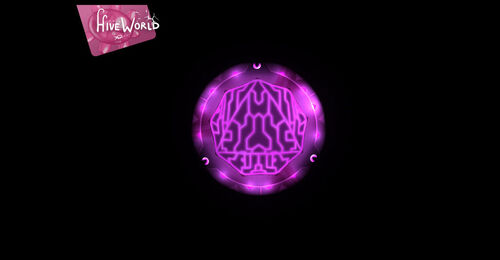 The Hive is an instance, located in the Old Aqueduct, through the Star Portal. It is essentially a survival game in which wave after wave of increasingly difficult Hive Aliens spawn, and players see how far they can get. There is no end until the entire crew is dazed.
This location is the former home world of the P3 (Predator Prairie Pups, they had to relocate their home since the mysterious alien race called the Hive aliens took over their world in result the P3 had to reside in the Old Aqueduct in encampments/burrows. Hive world is now a giant manifestation of Hive aliens which are bug-like aliens that are the main enemy there. When intruders arrive there, Hive aliens will start attacking them in wave and sometimes these odd looking hands/claws will start killing them. If the player dies in that place, they will carry them back into the pad send them back to the Old Aqueduct.
Walkthrough
Edit
Difficulty scales to the strongest person in the crew and crew size upon initial entrance, monster's base CL starts at CL 5.0. Larger crew spawns additional monsters.
The hive can take anywhere from a few minutes to several hours. In an hour you can clear up to wave 50; wave 100 in 2-3 hours. This time varies based on kill speed. You will receive a handful of gold and orbs at the end based upon your progress.
Recommendations
Entire crew is the same CL before you enter the hive.
Smaller crew is generally found to be more effective within hive.
In addition to kill badges for the Shockroach and Walker, there are also three badges awarded based on your progress through the hive.
Badges
Hive Refugee Badge--Survive 5 waves in the hive.
Hive Survivor Badge--Survive 20 waves in the hive.
Hive Conqueror Badge--Survive 50 waves in the hive.
Note that these do not award until the crew dies, at which point you must be inside the hive, as well as have been awake in the hive at least half the time to get a badge or reward. Also, you can only get 1 of these badges at a time. In other words, no matter how far you go, you'll only get the lowest badge you don't have yet.
Connecting Areas
Edit Old Aqueduct at the Star Portal
Involved in Quests/Missions
Edit