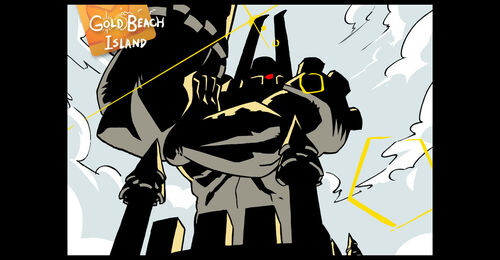 Connecting Areas
Edit Involved in Quests/Missions
Edit



Duneslam will spawn at the end, regardless if you have defeated any of the other Sand Castle Golems.
Only Duneslam needs to be defeated for the completion reward.
Sand Castle Golem comes in various names

Servant of Sand
Guardian of Dunes

Guardian of Dunes and Duneslam does not count as a Sand Castle Golem for Endlessly Into the Sea
Avoid being near the water. A knockback attack will get you stuck in a no-clip zone.

If you do get stuck and with a crew, then leaving the crew will kick you out the zone.
If you're solo'ing you'll just have to log out.